Agence nationale de sécurité sanitaire de l'alimentation, de l'environnement et du travail
Dr Alassane Keïta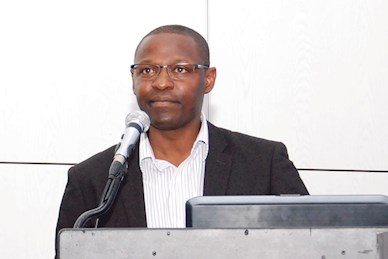 Alassane Keïta is Doctor in veterinary medicine. He obtained his degree at Toulouse vet school in France in 1994.
Alassane worked as a veterinary clinical trial investigator for the pharmaceutical industry and animal feed mill companies for more than 15 years. He is specialized in clinical trials methodology, study running and data analysis.
Alassane has been working at Anses (the French Agency for Animal Health, Plant Health, Occupational and Food Safety) since 2011 as the Head of the Poultry Experiment Department where he is managing 20 people team.
Alassane is coordinating the ALG-Ad project for Anses. He will more specifically work on safety considerations of the biomass in the ALG-AD project.
You can find out more about Alassane here: https://www.researchgate.net/profile/Alassane_Keita