Le Centre National de la Recherche Scientifique
Dr Philippe Soudant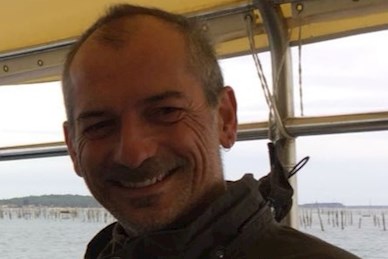 Philippe Soudant is the ALG-AD partner leader for CNRS and is leader of the WPT2 "Developing algal biomass into commercial products".
He will more specifically work on the biochemical and cellular aspects during microalgae cultivation and on the biochemical characteristics of the different extracts obtained from the produced biomass.
Philippe obtained his PhD in 1995 at the University of Brest. He specifically evaluated the lipid requirement of scallop broodstock and larvae in hatchery conditions. He complemented his lipid chemistry background with a 4 months post-doc in the Robert Ackman lab in Halifax.
Once back in Europe, he obtained a very competitive EU fellowship to assess lipid requirement of the oyster Crassostrea gigas using artificial diets at the University of Gent.
Following his EU post-doc, Philippe moved overseas for a two years post-doc at the Virginia Institute of Marine Science in the US to work on the eastern oyster's susceptibility to PCB, and on the shellfish parasite Perkinsus marinus lipid metabolism.
Finally, in 2000, he obtained a permanent position as research associate at CNRS to work on shellfish diseases and immunology.
In 2011, he was promoted to director of research for his work on the impact of harmful algae blooms on shellfish immunology, physiology and their life cycle.  Overall, Philippe has more than 20 years of experience on marine lipid biochemistry and 15 years' experience in developing new flow cytometry assays, both applied to his fields of research which include marine parasitology, protist and metazoan physiology, harmful algae bloom ecology and impacts.
With a strong record in interdisciplinary research (154 published papers, H-index of 42), Dr Soudant has an extensive experience and knowledge in marine lipids and biology. He retains an enthusiasm and open mindedness to unexplored research areas and fields.
You can find our more about Philippe here:
https://www.univ-brest.fr/menu/recherche-innovation/pages-chercheurs/SOUDANT-Philippe/
Luc Chauchat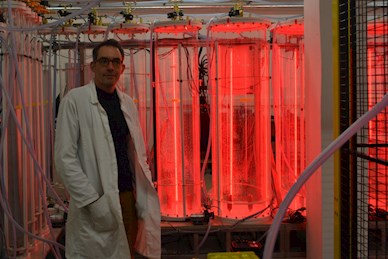 Luc Chauchat has been working as a factory manager for animal feed mill companies in Vietnam and then in France for 15 years.
He started to work in the field of microalgae in 2015 when he became involved with a bioremediation project of pig manure called NUTREA. This also involved CNRS.
Luc was hired by the CNRS in the framework of the ALG-AD project for the design and the construction of the French pilot. 
He holds an engineering degree in agro-food from Polytech-Paris (ex. IST ic) in 2000 and a process engineering degree from the CNAM in 2009.
 You can find out more about Luc by visiting his LinkedIn profile here.