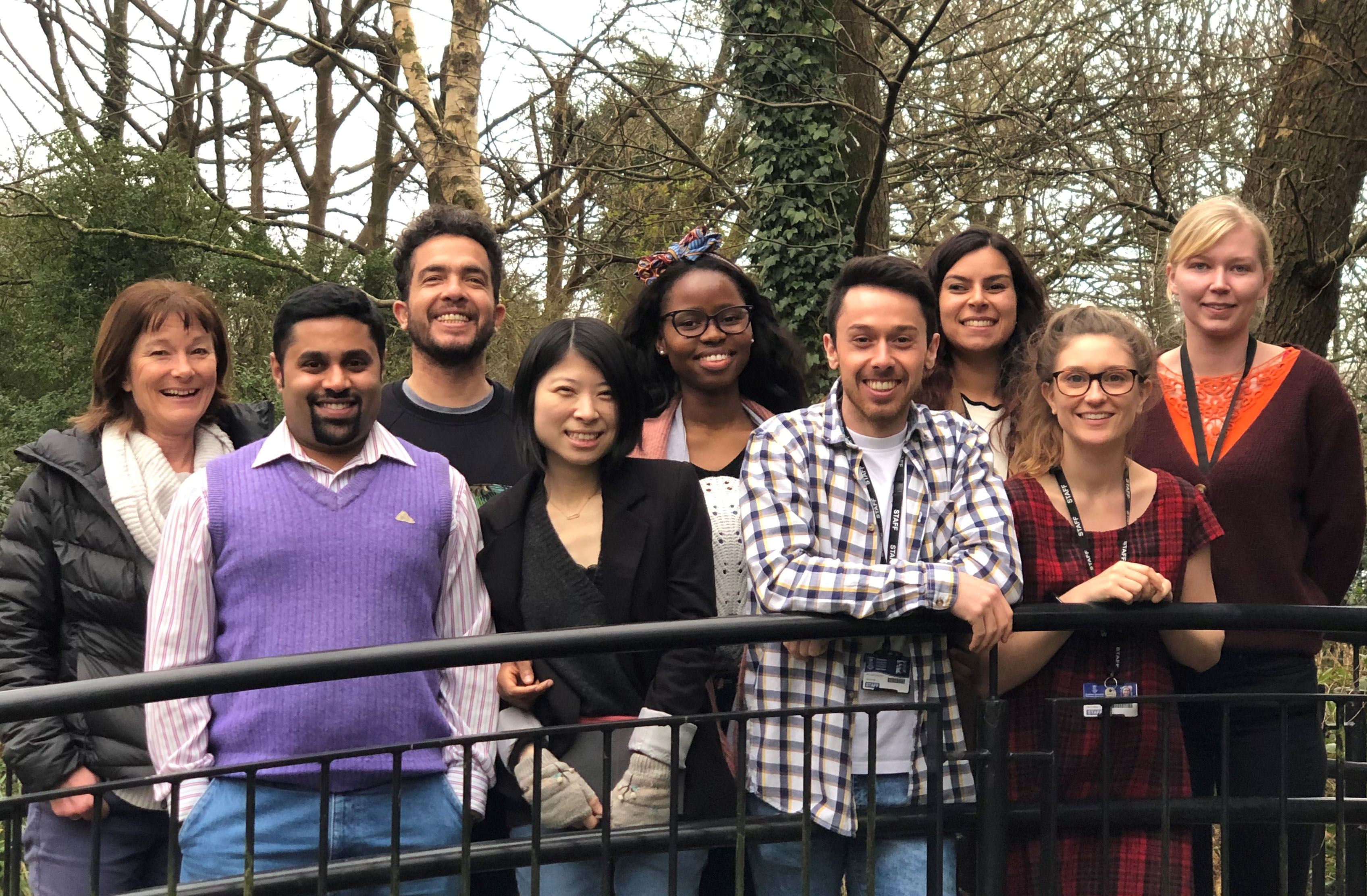 Louise Hall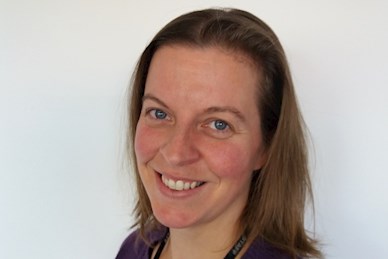 Louise is the project manager of ALG-AD, a €5.5 million project part funded by INTERREG North West Europe and involving a collaboration of 11 key partners from the UK, France, Belgium and Germany. The project is investigating combining algal and anaerobic digestion technology to reduce and reuse nutrient rich digestate by converting nutrients to create algal biomass for sustainable animal feeds.
As project manager, Louise is responsible for ensuring that the project delivers on its aims and objectives successfully. Louise brings a wealth of experience, having previously successfully managed large scale research in global health.
In previous roles, Louise has also successfully led delivery of data analysis, software and web development and healthcare service projects. She has worked in Higher Education since 2013, and has supported externally funded projects, and strategic projects delivered across Swansea University.
Louise has a Masters in European Business from UWE Bristol, and a degree in Spanish and Italian, and is particularly enthusiastic about projects which explore solutions to global challenges, and which contribute to the UN's sustainable development goals. 
Dr Carole Llewellyn
Dr Llewellyn is the principle investigator for the ALG-AD project.
Professor Carole Llewellyn from Swansea University, Department of Biosciences provides overall scientific leadership on ALG-AD. She has several decades of experience working on algae. She has led many National, European and International projects, working with industries, to apply the many beneficial properties of algae.
Carole's work has an overall theme relating to how algae can be used to help tackle society's big challenges. These big challenges related to climate change, human health, bioenergy, food-security, aquaculture, waste-water and pollution bioremediation, industrial biotechnology and the circular economy.
She is particularly interested in how algae respond and adapt to different environmental conditions and how algal metabolism can be optimised to produce useful products.  She has published extensively in this area. 
She is delighted that all the hard work of the ALG-AD team across North-West Europe has culminated in such a successful project at a time when the need to move to a circular economy has become even more important.  
Find out more about Carole and her research by visiting:  
https://www.swansea.ac.uk/bioscience/research-and-impact/algal/
You can visit her LinkedIn profile here:
Dr Alla Silkina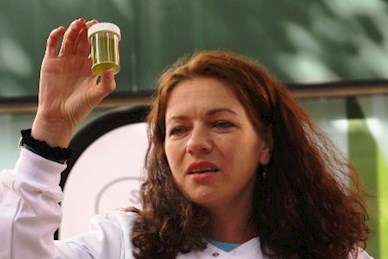 Alla is a senior post-doctoral researcher, Research Officer within algal biotechnology group and in charge of communication for the ALG-AD project at Swansea University.
Alla's role for the ALG-AD project will be to act as the main point of contact for the activity of WP3, collecting data for the mechanistic modelling, Life Cycle Analysis (LCA) and Decision Support Tool (DST). This responsibility is shared between Swansea as the lead partner and those involved in the work package. 
In addition, Alla will contribute to WP1, particularly towards the Best Practice guidelines on optimal nutrients removal and algal uptake, and the guide looking at mechanistic modeling on nutrient recovery efficiency and biomass productivity. Her activity on WP2 will be related to assessing the storage of biomass and the fractionation and characterisation process. 
Alla's responsibilities span arange of projects and research undertaken by the group, including research design, coordination of research programmes and management of technical staff.  Her own research interests are in algal biotechnology, mass cultivation and the application of algal biomass for end-uses including energy, food and feeds and higher value products.  
Dr Alla Silkina is an algal biotechnologist with 17 years of international experience, and she has worked in the UK , France, Malaysia, Ukraine, Russia and Thailand. Her main expertise is in academic business interaction related to algal biotechnology and physiology focusing on lab and mass scale cultivation, algal biofouling, algal pigments and products development from algal biomass. She has published 16 papers in international peer review journals.
She has an Honours Degree in Phycology & Biology from V.Z. Kharazin National Kharkov University in Ukraine (2002), Alla holds a PhD in Marine Biology from the University of Southern Brittany, France (2007), a postdoctoral fellow from the Institute of Marine Biotechnology at University Malaysia Terengganu, Malaysia (2008-2010).
Alla is a globetrotter, visiting 42 countries. She loves music, playing piano and dancing Argentine tango and other Latin dances including salsa, bachata and kizomba.
Dr Claudio Fuentes Grunewald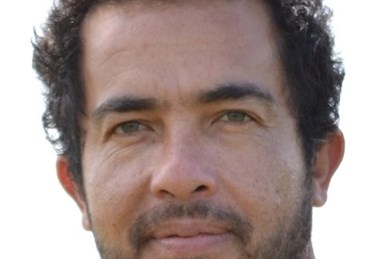 With a wealth of experience in algal cultivation, Claudio is responsible for:
optimizing the processing of NRD across three pilots
leading on nutrient removal assessment and culture growth optimization
commissioning ALG-AD technology at three sites
leading on modelling and best practice in validating algal biomass production and nutrient recover
leading on the production of algal biomass
mentoring and guiding team members
Claudio obtained his degree in Aquaculture in 2001 from Arturo Prat University, Iquique, Chile. In 2008 he was awarded his Masters degree in Environmental Studies, and in 2011 he obtained his PhD in Environmental Science and Technology. Both titles came from Universitat Autònoma de Barcelona, Spain.
Claudio is currently working as a Research Officer in the Department of Biosciences, College of Science, Swansea University, Wales, United Kingdom. An algal physiologist, he has over 20 years' experience in algal growth in bioreactors (including delicate flagellate species), biochemical analyses and purification of materials external to the cells. He also has experience  across applications from aquaculture to medicine.
Claudio has more than 20 publications on microalgae, with half of his career working in industry developing and commercializing novel techniques in microalgal biotechnology.
Among his major scientific interests are applied research in marine biotechnology, marine/freshwater microalgal production, bioenergy, aquaculture, photobioreactor design & construction, and environmental science.
His specialisms include microalgae production at industrial scale, isolation, metabolite production, upstream and downstream processes, environmental studies, aquaculture, bio-energy, gas chromatography, lipids analysis and biochemical composition.
Claudio is passionate about the sea. He has been a keen surfer for more than 30 years, surfing in several countries around the world, and was one of the founders of the Chilean Surfing Federation. He loves music,  travelling and getting to know different cultures.
You can find out more about Claudio by visiting his LinkedIn profile https://www.linkedin.com/in/cfuentesgrunewald
Fleuriane Fernandes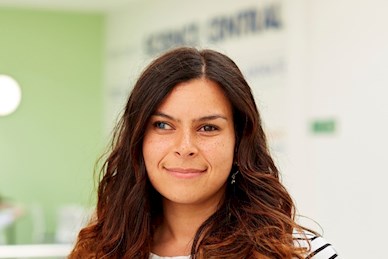 Fleuriane Fernandes is an experienced research officer.
Her main role in the project focuses on:
The process of optimising the NRD
Producing best practice guidelines on treating and preparing the NRD
Characterisation of the biomass
Fleuriane is an aquaculture scientist, specialising in algae (macro and micro) cultivation and ecophysiology with a focus on water quality and nutrient remediation.
After achieving a master degree on aquaculture technics and fisheries, Fleuriane worked in France on the INTERREG funded EnAlgae project looking at developing seaweed farming technics, before joining Swansea University in 2014 to work on the EPSRC funded Macrobiocrude project. As part of this, Fleuriane develoepd successful collaborations with local several Welsh companies.
In 2016, Fleuriane lead the installation of a new aquaculture facility for the cultivation of macroalgae in Pembrokeshire as part of a collaboration with Milford Haven Port Authority.
She has also worked on the SEACAMS2 project, focusing on water quality analysis, and is now part of the ALG AD project, working as a research technician.
Fleuriane has also been accepted as a PhD candidate and will be looking at algae-bacteria interactions and their impact on waste remediation.
You can find out more about Fleuriane by visiting her LinkedIn profile https://www.linkedin.com/in/fleuriane-fernandes-4690b96a
José Ignacio Gayo Peláez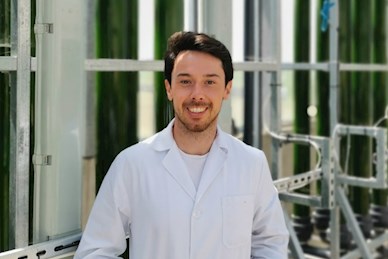 Jose is a biologist specialising in environmental biotechnology, with a special focus on bioremediation.
Role in Project:
José is part of the INTERREG funded project ALG-AD as a Research Technician. José's work focuses on the development and research of microalgae cultures in digestate in a novel application of two-phase autotrophy-mixotrophy technology.
The role of Jose in this project is the preparation of microalgae pure cultures (Scenedesmus obliquus and Chlorella vulgaris) from laboratory scale (250mL) to pilot scale (8,000L) in the industrial environment of Langage AD, as well as the control process during the whole culture of the parameters pH, DO, Temperature, Light and nutrients, and the measurements of all these together with the absorbance and dry weight.
He is also in charge of the upstream processes (filtration of water and digestate) to avoid contamination and the downstream process (harvesting of the biomass through filtration and centrifugation). In addition, he is also in charge of the mixotrophic culture development, which uses different carbon sources such as glucose, dextrose, or chewing gum powder to produce high yield cultures for the obtention of biomass in less than 72hours.
All the information generated by Jose could help us in the future in the design of new protocols for algae cultivation and environmental remediation.
Background Expertise/projects:
Jose is a biologist specializing in environmental biotechnology, with a special focus on bioremediation. His studies were carried out at the University of Oviedo, where in addition to the degree in biology, he completed a two-year master's degree in biotechnology of the environment and health. He participated in different experiments for different projects, including the use of tannins as fungicides, and the use of nanoparticles together with microorganisms in bioremediation of soils with high concentrations of heavy metals. He has also done studies on the production of biogas, and water analysis for the detection of Legionella. During his role in the project, he gained experience in mixotrophic cultures with different species of microalgae, reaching promising results in yield in a short period of time. Currently, during his job as a research technician at Swansea University he is developing his abilities in growing microalgae at different scales, as well as upstream and downstream processes, FTIR, spectrophotometry, or experimental culture designs.
Linkedin : www.linkedin.com/in/joséignaciogayopeláez
Dr Rahul Vijay Kapoore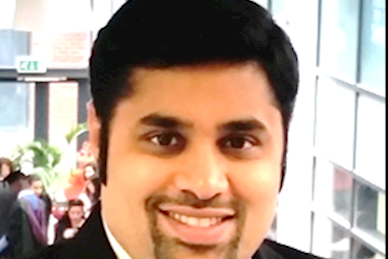 Dr Kapoore is a research officer for ALG-AD project.
Rahul is leading WP2 of ALG-AD project. He is mainly responsible for fractionation of algal biomass and later developing algal biomass into commercial products.
Rahul obtained a first class degree in Bachelor of Pharmacy in 2006 from M.G.V's College of Pharmacy, Nashik (Pune University, India). Subsequent to the completion of his degree, Rahul came to U.K. in 2006 to peruse his MSc in Pharmacology and Biotechnology at Sheffield Hallam University, which he graduated from in November
Rahul holds a PhD in Metabolomics (2010-2014) from The University of Sheffield (TUOS) and his doctoral research involved development and optimisation of mass spectrometry based hyphenated techniques for microalgal and mammalian metabolomics.
Rahul joined the Department of Chemical and Biological Engineering (CBE) at TUOS (2014-2017) as a Postdoctoral Research Associate (PDRA) on a BBSRC-DBT funded (£1.22 million) project (BB/K020633/1): "Sustainable Bioenergy and Biofuels from Microalgae: A Systems Perspective". The research involved GC-MS and LC-MS based metabolome level characterisations of microalgal strains and thereby developing a systems level understanding in combination with other systems biology approaches (proteomics and transcriptomics), that will lead to sustainable processes for bio-energy generation from microalgae.
Later, he worked as a Teaching Staff (30%) and Research Associate (70%) at TUOS (2017-2018). He was mainly responsible for preparing and delivering lectures, designing lab-based practical's and assessing reports of UG, MSc and MEng modules in Chemical and Biological Engineering discipline. Module taught: Bioenergy, Liquid Effluents, Research Ethics and Integrity. During this period, he worked on three Phyconet funded Business Interaction Vouchers (BIV's):
(1) "Characterisation of info-chemical induced EPS from Scenedesmus for sustainable production of bioemulsifiers and biosurfactants" in collaboration with TeeGene Biotech Ltd. (Redcar, UK);
(2) "Efficient cell lysis for extraction of intracellular products from microalgae using pulsed electric field" in collaboration with C-Tech Innovation Ltd. (Chester, UK);
(3) Contributed to writing and drafting the BIV titled "Pilot-scale production of eicosapentaenoic acid (EPA) and fucoxanthin in a diatom using a Phyco-FlowTM system" in collaboration with Varicon Aqua solutions Ltd. (Worcester, UK).
Rahul is highly experienced in omics technologies (metabolomics and proteomics) and his research is mainly focused on developing an optimised workflow for algal cultivation, co-culture techniques, microbial consortia, microalgal biotechnology (biorefinery), info-chemicals characterisation, microalgal biosurfactants and bioemulsifiers, anaerobic digestion, digestate characterizations, nutrient remediation and resource recovery.
Rahul has authored 12 scientific publications (Click Here!) within last 4 years.