ALG-AD receives enthusiastic response at AlgaEurope event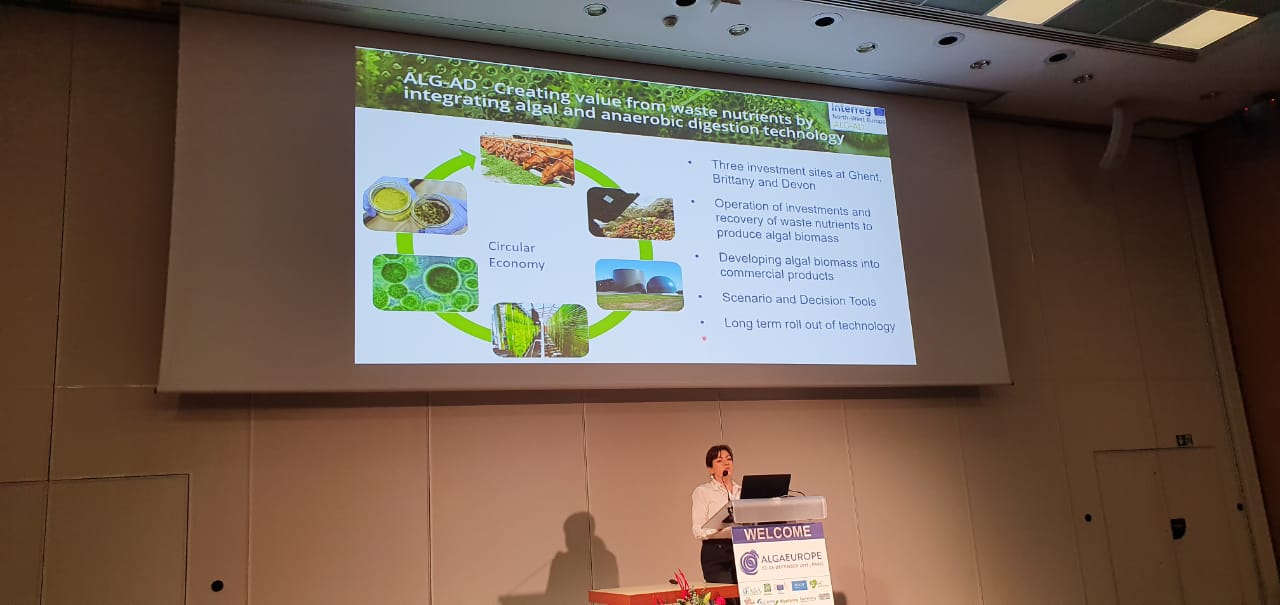 Dr Alla Silkina delivers her talk at AlgaEurope in Paris. 
A great deal of interest was shown in the ALG-AD project at the recent AlgaEurope event held in Paris at the start of December, thanks in large part to its focus on contributing to the circular economy.
A presentation entitled 'Alleviating pollution to create protein for feed' was delivered by Dr Alla Silkina and drew a great deal of interest not only from those in academia but also business and EU Commission officers.
"The circular economy is a real trend at the moment, and our project perfectly reflects this area," said Dr Silkina. "Not only are we addressing AD waste management, but also biomass production for animal feed, two areas which are of concern to the powers of European Commission and local governments.
"Our audience in Paris were particularly interested in the results we are generating from real mass algal cultivation facilities using AD digestate as a nutrient source. To date, our experiments show that we are able to remediate this waste source, however, at the moment, only small percentage of it, we are working on the optimisation of the process."
Also representing the project at the event was Jai Sankar Seelam from Ghent University, who gave a poster presentation entitled "Mimicking sunlight-like environment with coloured LEDs to boost productivity of greenhouse farming during unfavourable weather conditions".