Communicating the science for French farmers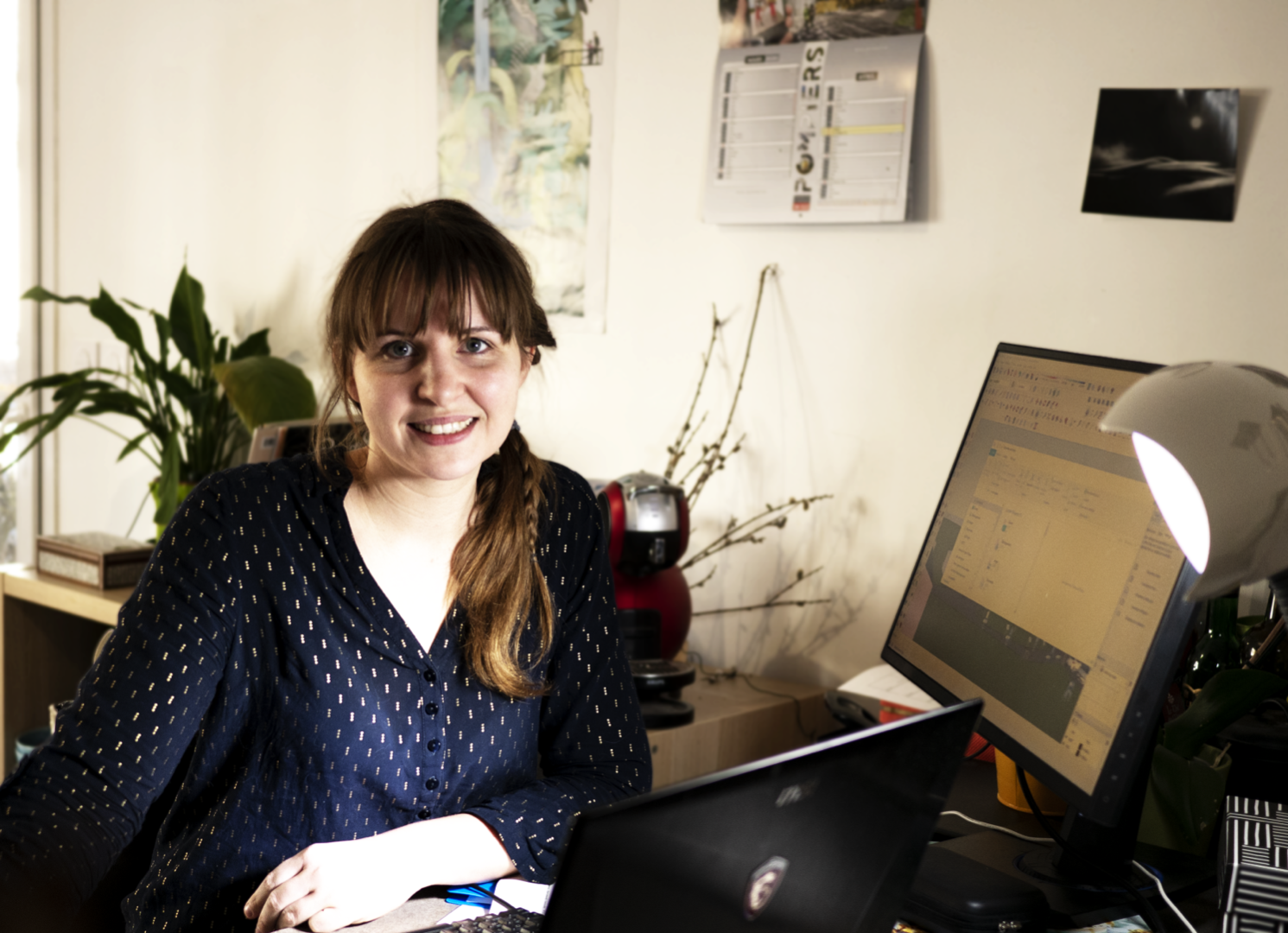 This is Clara at home working on ALG-AD project 
Despite the Europe-wide lockdown, it's pretty much business as usual on ALG-AD and recently the project welcomed a new staff member into its midst.
Clara Diebolt has joined the team at Association des Chambres d'Agriculture de l'Arc Atlantique (AC3A), as a scientific communication project officer. Her main role will be to create a permanent exhibition at the Derval experimental farm in Pays de la Loire (France) which will showcase the science of the ALG-AD project.
"I have worked in scientific communication for a number of years," said Clara, who lives and works in Nantes. "My past experience includes communication on microalgae research project at the IFREMER and more recently communication for the experimental farms network of Pays de la Loire, where I worked on very innovative projects. I have been working with the Derval experimental farm and its AD plant projects for a year,  so from that perspective I have plenty of experience to bring to this post.
"What I am most looking forward to is to visit the different PBR sites built up for the project, exchange with the research teams in person and participate to dissemination events across Europe. It will be a thrilling adventure !
"The ALG-AD project offers such an innovative solution to the dilemma of what to do with excess nutrients remaining from the AD process and I am excited to help spread the word to potential end users of the technology we are working on."
You can find more information on Derval by visiting their website.
"The ALG-AD project offers such an innovative solution to the dilemma of what to do with excess nutrients remaining from the AD process and I am excited to help spread the word to potential end users of the technology we are working on."

Said by Clara DIEBOLT, from AC3A