Care-Peat Conference Peatland Management and Restoration - Join us in Ireland (or online)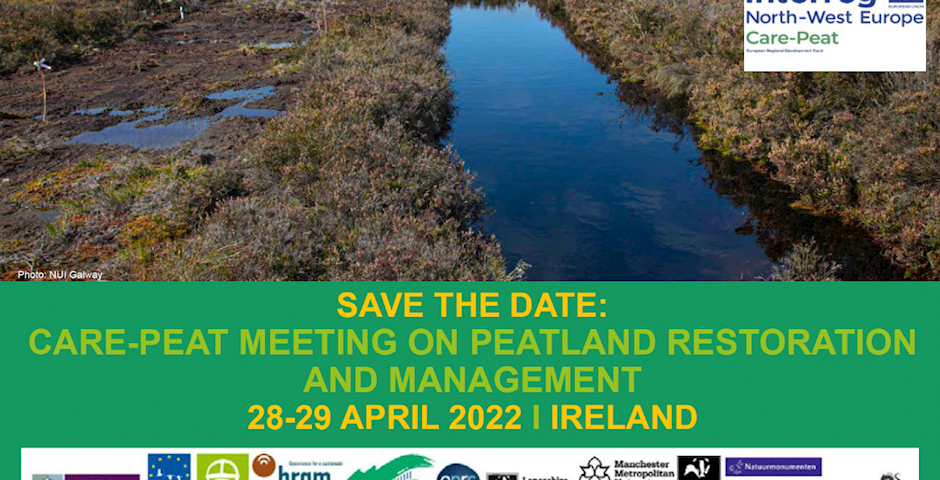 Care-Peat welcomes you to a 2-day conference devoted to peatland management and restoration on 28 and 29 april at Galway, Ireland. The conference will demonstrate the state of knowledge and science on peatlands from a policy, management, and restoration perspective. In addition to knowledge exchange and networking opportunities, the event includes field visits to various project sites. We also offer the possibility of following the conference online.
The programme is under construction, but expect to be immersed by European peat experts in a broad mix of sessions covering the relationship between peat and science, policy and land management.
> You will find all information and more updates via this link: https://sites.google.com/view/carepeatmeeting/home
> Convinced? Then register here. 
We hope to see you soon in Ireland (or online)!