Digging peat pits at De Wieden, Netherlands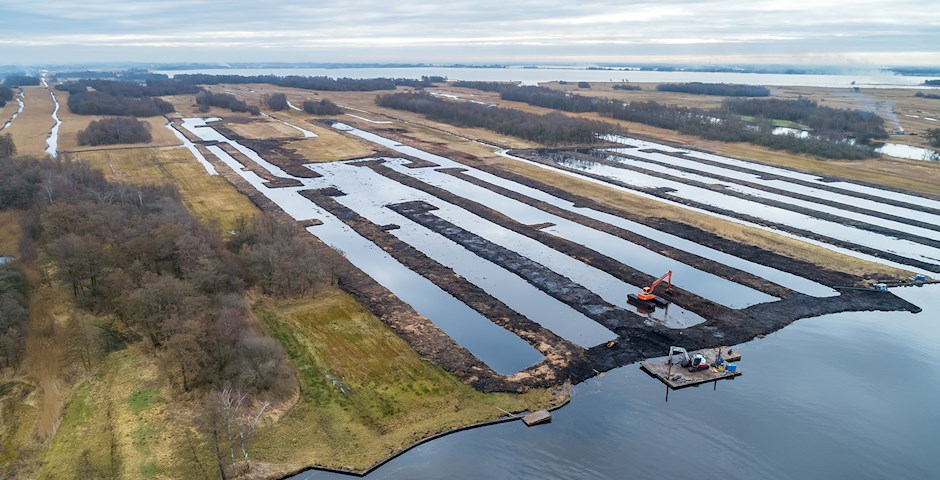 The Care-Peat project near Jonen-Dwarsgracht is finished. In this project, new open water is realized by reopening old terrestrialised peat pits. With this open water, a new process of terrestrialisation beigns, which starts the development to the rare quaking bogs. This is a form of the co-called 'young' terrestrialisation, which is less present in De Wieden. This way there will be more balance in the presence of the different stages of terrestrialisation in the area. A strong and biodiverse nature emerges. The peat material from the peat pits was transported via a pipeline to a foreshore and stored under water in the Beulakerwijde, so the GHG in the peat material is stored. Here, the peat material will develop into a bog. These new coming bogs will store more and more GHG in the next years of terrestrialisation.
When we have the great view on the results coming out of this project we will discuss this with the Dutch stakeholders and associated partners in the Care-Peat project. That makes landowners, researchers, nature conservators and civil servants will be informed about the Care-Peat project.
> Meanwhile, you can take a look at out most recent video that takes you through the ongoing works via beautiful drone images.