Med-di-Dia a partner for regulatory requirements in medical technology.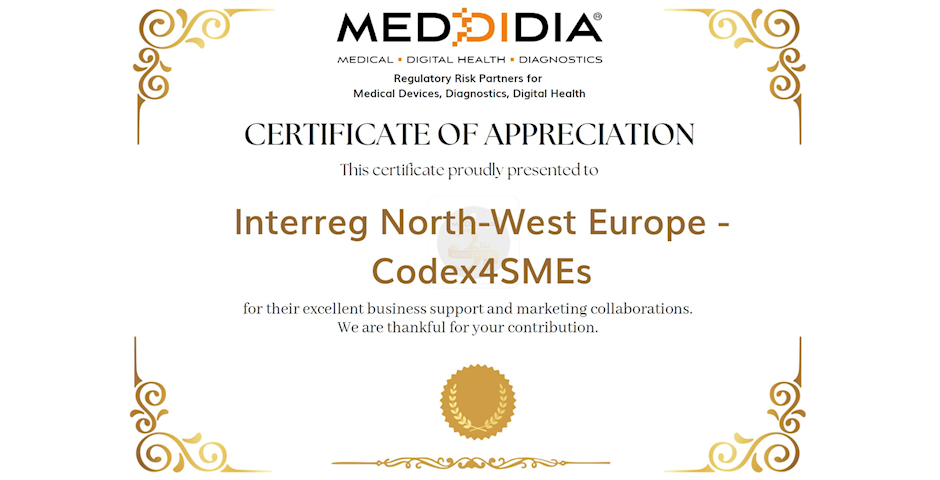 We are pleased to announce that our network expert for regulation in medical technology and in vitro diagnostics Med-Di-Dia is celebrating its 3rd anniversary. As part of the Codex4SME Business Growth Programme, Med-Di-Dia has brought small and medium-sized companies up to date with the latest MDR requirements in a tailored workshop on the QMS with lots of regulatory advices. As a reliable partner for our network, we congratulate and look forward to future cooperation in order to promote personalized medicine in Europe and to guarantee high-quality medical care to all people.
Since the promotion of health and thus of all actors in this area is one of the core concerns of the Interreg NWE-funded Codex4SMEs project, we are especially grateful for being given a CERTIFICATE OF APPRECIATION to Interreg North-West Europe - Codex4SMEs.
MDD Turns 3
https://med-di-dia.com/news/mdd-turns-3