Di-Plast Workshop "Digital tools for using recycled plastics"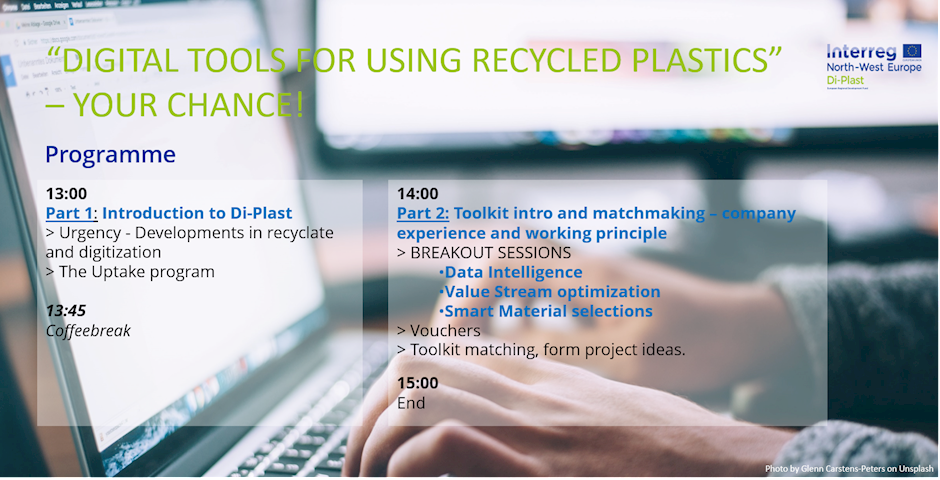 In this interactive session the project partners will guide you to the use of digital tools for the uptake of recycled plastics in your processes. The Interreg NWE project "Di-Plast – Digital Circular Economy for the Plastics Industry" is focussed on increasing the uptake of recycled plastics (PE, PP, PVC) in products and processes in the building and packaging sectors and beyond. During this session, experts in the area of plastics processing will elaborate on using data, sensors, process improvements and material selection.
How do they apply these tools and what can these tools mean for your organisation?
In the second part you can participate in a specific break out session:
Data Intelligence,
Value Stream optimization, ,
Smart Material selections,
Due to the in-depth interaction there is only limited place available. We would therefor like to receive your application through:
The whole session will be held in English, online using MS TEAMS.
Related links
Register
Contact us