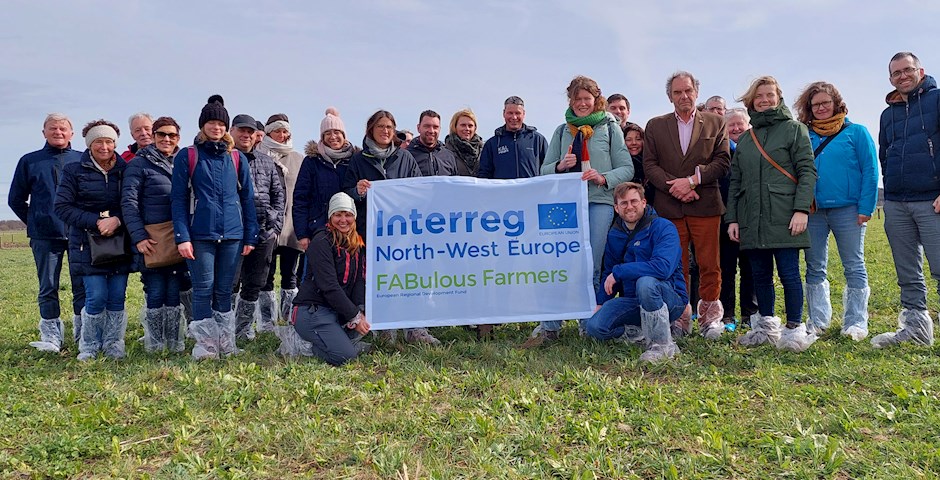 After almost 5 years the Interreg NWE project FABulous Farmers is coming to an end. During the project we've built a solid partnership and worked closely with farmers, citizens, policy makers and other stakeholders in our 14 pilot regions.
At the Closing Conference we'll share a flavour of the many activities we organised and the outcomes we achieved during the project.
Partners, associated partners, farmers and everybody interested in the outcomes of the project are all welcome to join us!
Programme
9:30: Welcome with coffee
10:30: FAB - Scientific knowledge and implementation by farmers
12:00: Network lunch and 'Info market'
13:30: Reflections from Interreg NWE
13:45: FAB - Community involvement, business models and online marketplaces
14:50: 'Info market'
15:30: FAB - Involvement of policy
16:30: Reception
Practical information
LOCATION: Flemish Parliament Ijzerenkruisstraat 99, 1000 Brussels Belgium
REGISTRATION (required - latest by 13/9/2023): Registration link
The Closing Conference will be held in English.
SECURITY Please note that the security check at the entrance of the Flemish Parliament can take up to 30 minutes.