Functional agro-biodiversity deserves its place in Flemish agricultural policy - Policy recommendations and demonstration (Dutch)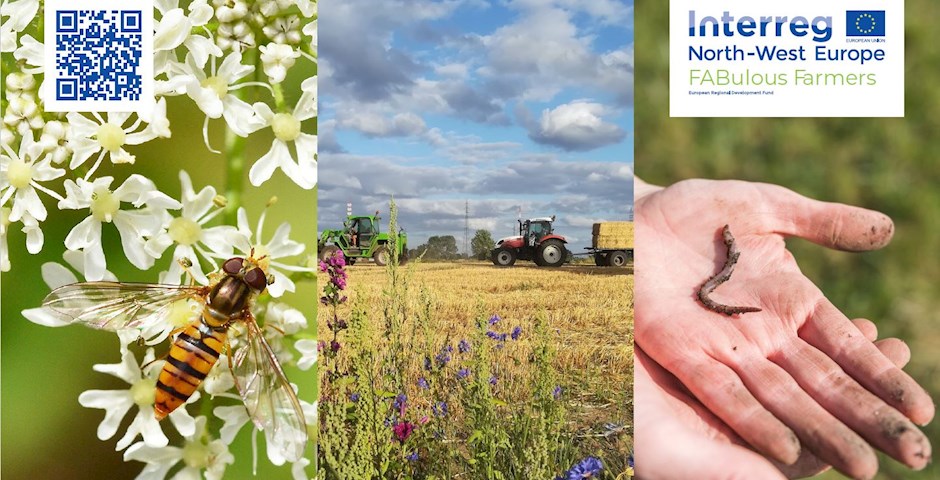 The Flemish consortium of the Interreg-NWE project 'FABulous Farmers' invites Minister Brouns together with farmers for a site visit in Laakdal. Many farmers apply Functional Agrobiodiversity (FAB) measures. By doing so, they increase the biodiversity in and around their fields and also enjoy the benefits themselves in their operations. FAB thus makes it possible to combine productivity and sustainable agriculture. During this explanation and demonstration, we show what drives farmers and the added value for society. With the 10 policy recommendations, the consortium wants to encourage the minister to pay more attention to FAB in policy. Encouraging FAB measures lowers the threshold to invest in FAB. Minister of Agriculture, Jo Brouns explains the vision of the government. During the site visit, project results as they are now will be explained.
Programme:
15:30: Welcome - Kathleen Helsen, member of the Provincial Executive for Agriculture and Rural Policy
15:40: Explanation of FABulous Farmers project - Bart Schoukens, Boerennatuur Vlaanderen
15:50: Explanation policy recommendations - Katrien Geudens, Hooibeekhoeve
16:05: Vision Farmers' Union - Lode Ceyssens, chairman Farmers' Union
16:15: Vision of the cabinet - Jo Brouns, minister of agriculture
16:30: Visit of the site
           - Explanation of project results FAB flower borders - Felix Wäckers, Biobest
           - Explanation effect soil measures - Gert Van de Ven, Hooibeekhoeve
17:30: Closing network moment
Participation is free of charge, but registration is required via the link below.