Towards a FABulous CAP - How can the EU support the uptake of agro-ecological practices by farmers?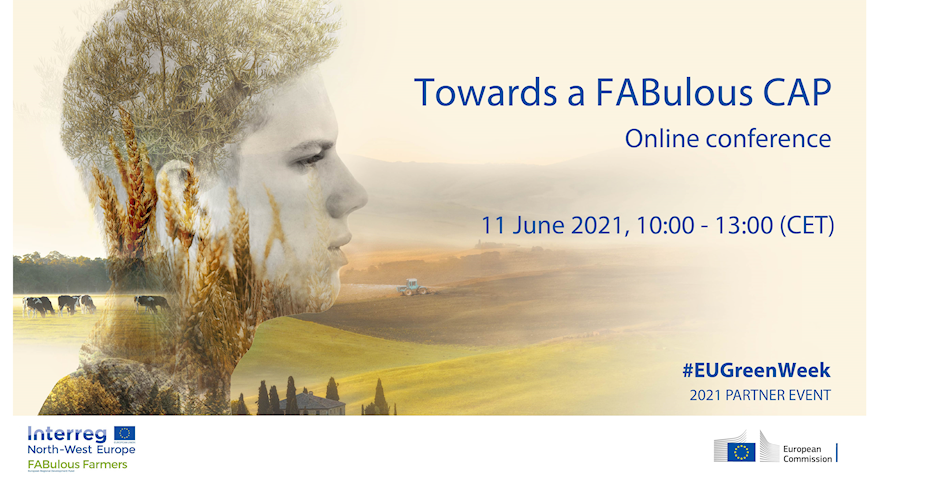 Online conference on 11 June 2021 from 10:00 to 13:00 (CET) 
More information and registration: Français - Nederlands - Deutsch
Detailed agenda: Français - Nederlands - Deutsch
This free online conference will focus on Functional Agro-Biodiversity measures for sustainable agricultural production, while also delivering benefits to the environment and society as a whole.
During the conference we will present how the FAB concept can contribute to the objectives of the European Agricultural and Environmental Legislation:
An introduction to functional agro-biodiversity
Examples of Functional AgroBiodiversity (FAB) measures tested in 5 European countries (BE, FR, LUX, NED and UK)
The project's European Policy Paper and recommendations for the new CAP
FAB and the EU environmental legislation (Mr. Humberto DELGADO ROSA, DG ENVI)
FAB and the EU agricultural legislation (Mr. Pierre BASCOU, DG AGRI)
Panel discussion - EU policymakers (Mr. Jérémy DECERLE, Mr. Christophe HANSEN), Farmer Unions (Mr. Joris BAECKE, Copa Cogeca, ZLTO, LTO), Researcher and Industry (Mr. Felix WÄCKERS, Biobest Group NV)
Here you can find the detailed agenda.
Are you a farmer, researcher, policy maker, practitioner or simply interested in sustainable agriculture? Then join our conference! You can follow the conference in English, French, German, Dutch. The event is interactive, you will be able to ask questions and exchange with the speakers. The conference is free and it is online but you will need to register to attend: Please register here!
After registering, you should automatically receive the link to join the conference. If you don't have it, please contact Kristine.KIRAKOSIANI@ac3a.chambagri.fr
#FABulousFarmers #SustainableEvent #EUGreenWeek Together for #SustainableAgriculture #Environment #Society!
This conference is a partner event of EU Green Week 2021.  
No answer to your question? Please contact us at Kristine.KIRAKOSIANI@ac3a.chambagri.fr