Following the video shooting in Paris, the filming session continues in the Province of Namur in Belgium. Our partners from the Bureau Économique de la Province de Namur presented us to their local partners in the field during a day of training for young people.
Following the training of young people in the fields
Youth training was held at Vevy Wéron's farm in Wépion, animated by our partners from the Paysans-Artisans cooperative. On the agenda, there was various practical exercises around the appropriate postures and gestures to perform when working, both behind a screen and in a field.

Some demonstrations and exercises were carried out in turn regarding the use of classic tools such as rakes, shovels, forks, wheelbarrows, etc. In addition, an exercise on the methods of movement and on the weight distribution of heavy loads were carried out with bags of potting soil.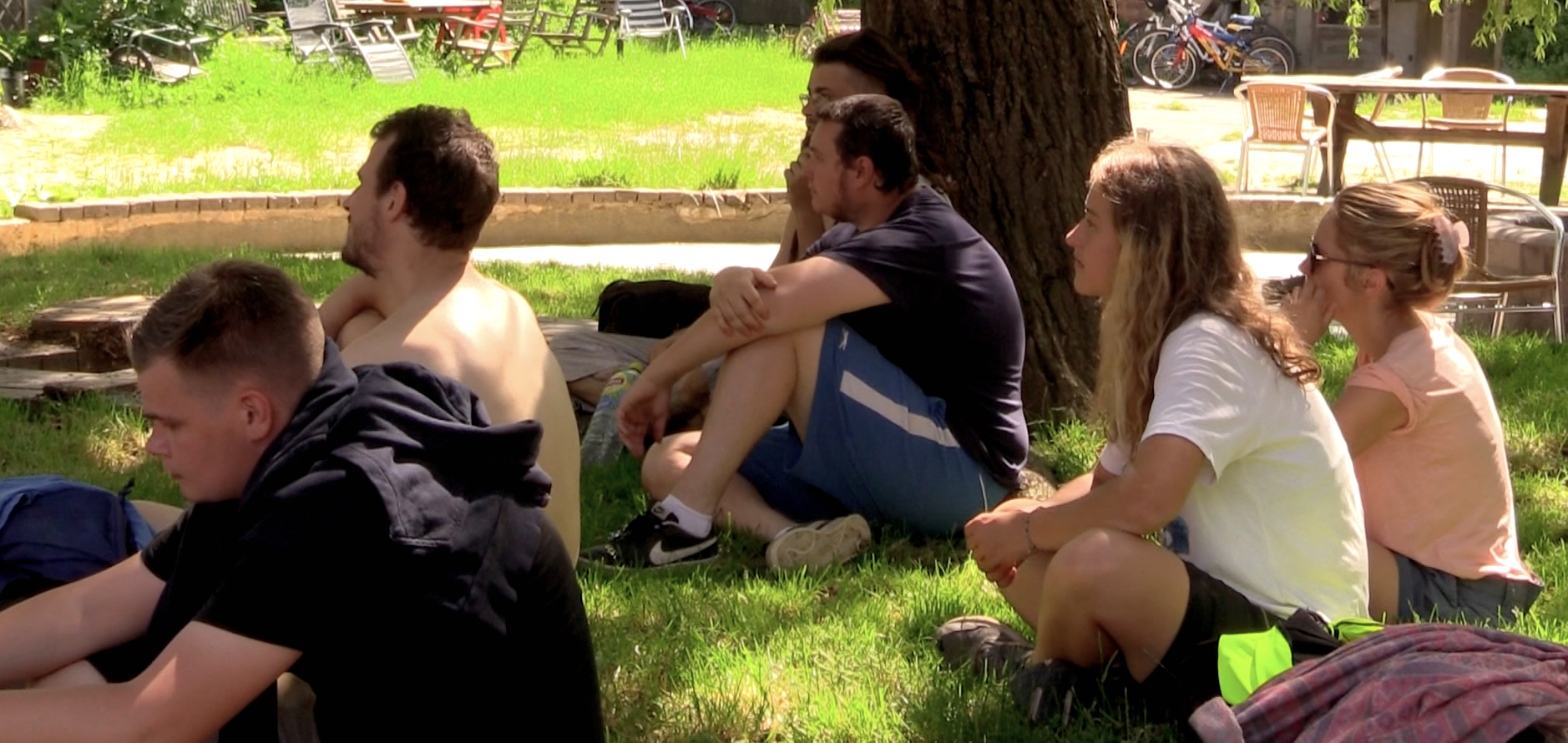 The training day ended in the open air with discussions and feedback from each trainee on the different lessons of the day.
Testimonials, interviews and feedback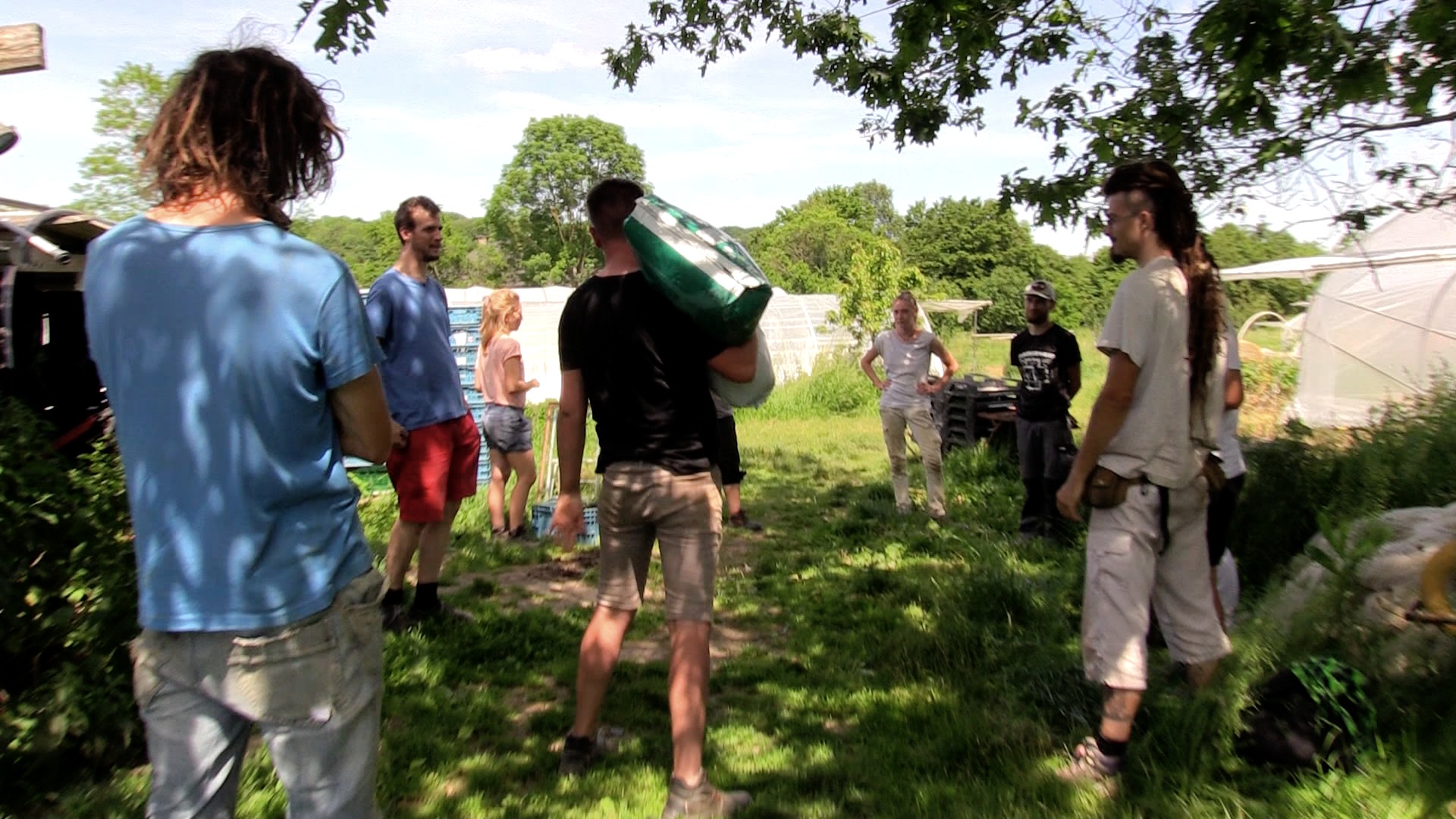 A set of interviews were carried out with the young people and the producer present on site. Beyond the different paths specific to each trainee, a real awareness of organic farming, food autonomy and the desire to share these strong convictions seem to emerge unanimously from the various discussions.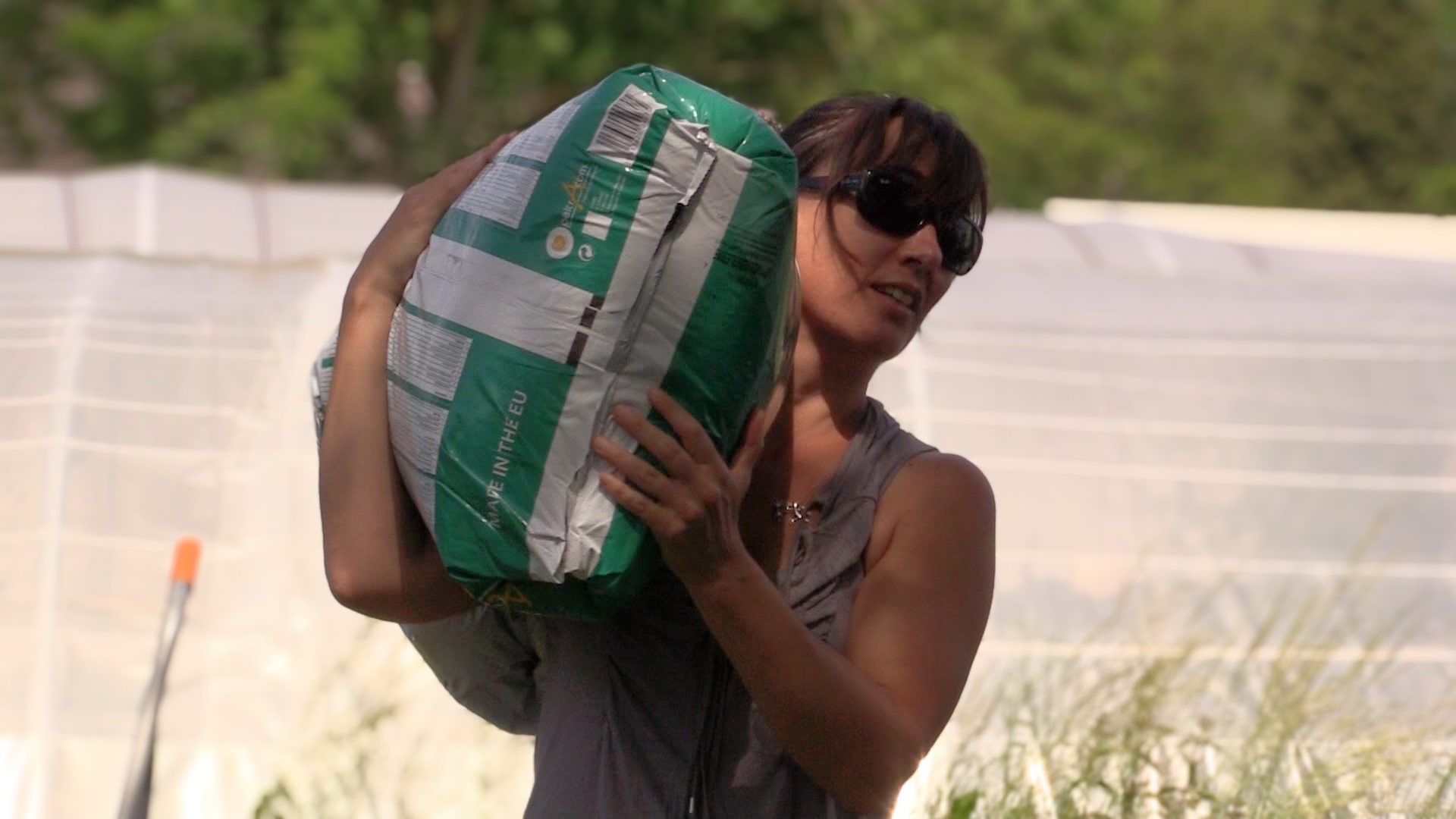 The Paysans-Artisans cooperative ensures a coordination between young people, in particular by making them aware of the reality of agriculture and market gardening jobs, and producers (market gardeners, fruit growers, short supply chain trades) where all the training will take place.
On the producer side, support and training assistance for young people is seen as a real asset. Furthermore, the IMAGINE training offers the opportunity to welcome young people with different profiles and from various backgrounds.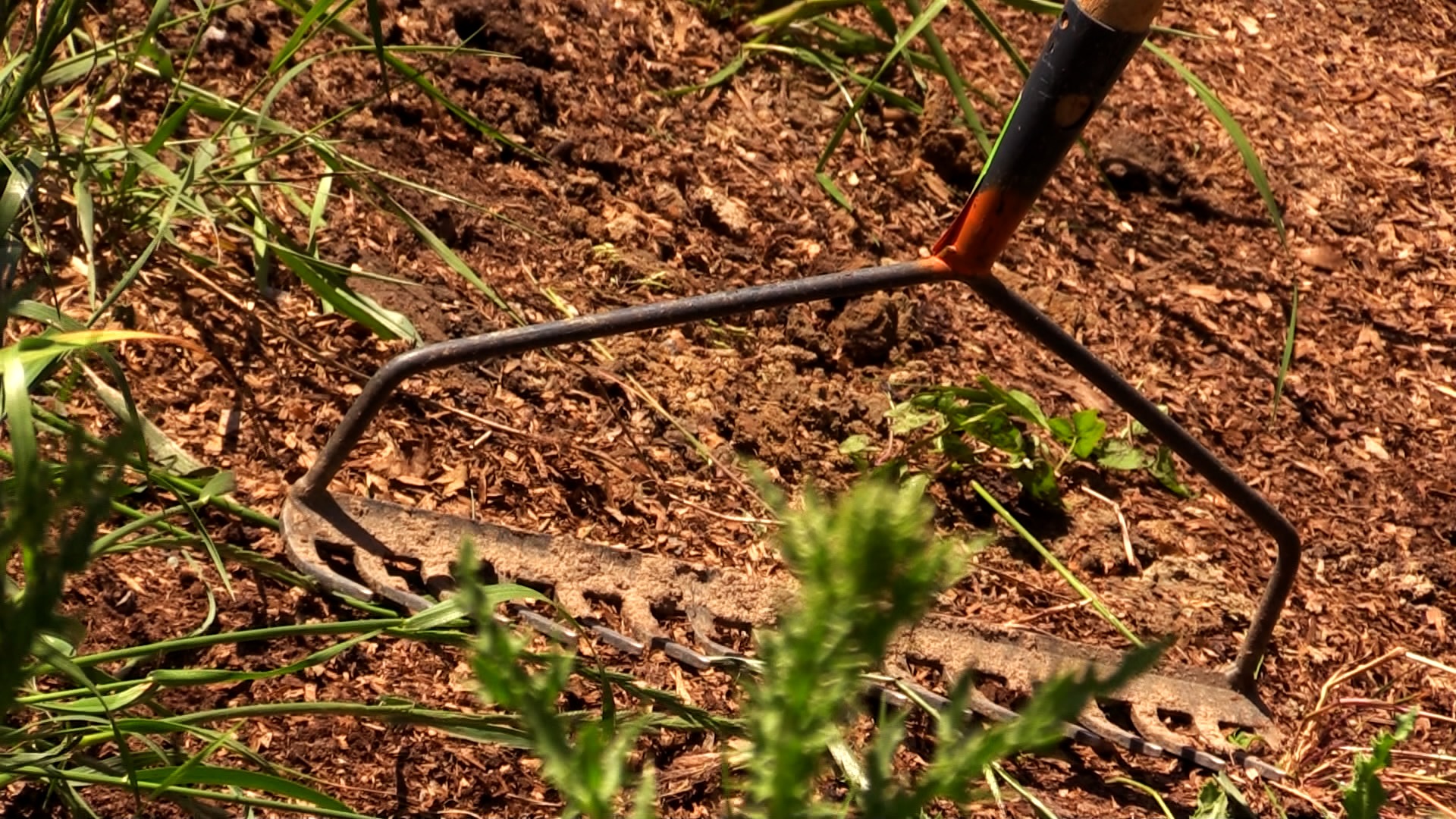 The role of local institutional partners
During this day of filming, we also met the local institutional partners taking part in the reintegration process, the CPAS of Namur and the FOREM. They explained their respective roles in the Namur incubation model. Their interventions are in a variety of ways, throughout the incubation process. They are implementing a set of support with young people in order to promote the best possible conditions of access to employment (orientation according to profiles, housing, mobility and employment assistance).