RIGHTWEIGHT MOOC lecture series: Watch the lectures from IMAST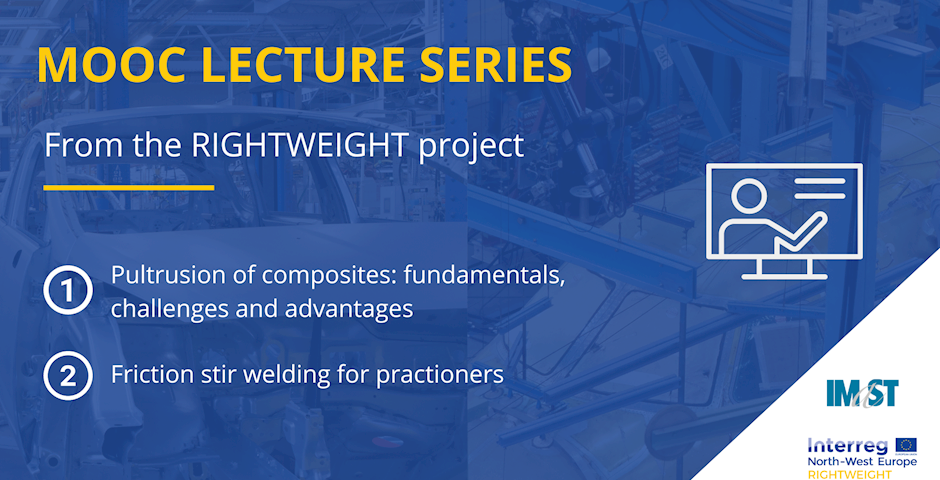 The partners of the RIGHTWEIGHT project have reached out to their network to organise MOOC lectures to bring expert lightweight knowledge.
This series of 2 lectures provides expertise from IMAST, the Italian technological district for the engineering of polymeric and composite materials and structures. Prof. Antonello Astarita and Prof. Pierpaolo Carlone present the 2 lectures on the following topics: 
Pultrusion of composites: Challenges and applications
Friction Stir Welding for lightweight applications
Watch the lectures over on the RIGHTWEIGHT youtube channel below. 
Register to the IPEK platform: https://lnkd.in/d43aSpqM
Visit IMAST: https://www.imast.biz/en/
Watch the lectures from IMAST
View them here