RIGHTWEIGHT MOOC lecture series: Watch the lectures from TPAC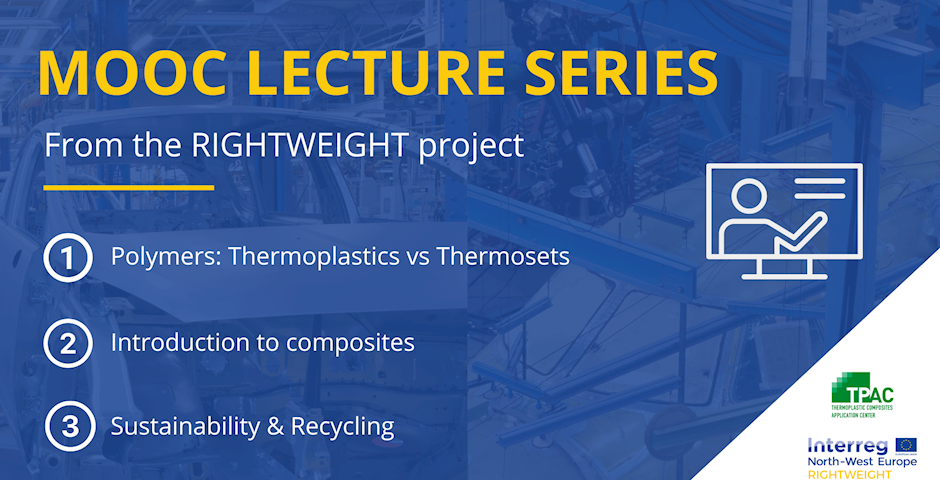 The partners of the RIGHTWEIGHT project have reached out to their network to organise MOOC lectures to bring expert lightweight knowledge.
This series of 3 lectures provides expertise from ThermoPlastic composites Application Center TPAC. Marco Del Vecchio and Ilse ten Bruggekaten present the 3 lectures on the following topics: 
Polymers: Thermoplastics vs Thermosets

Introduction to composites

Sustainability & Recycling
Watch the lectures over on the RIGHTWEIGHT youtube channel below. 
Register to the IPEK platform: https://lnkd.in/d43aSpqM
Visit TPAC: https://thermoplasticcomposites.nl/ 
Watch the lectures from TPAC
View them here