Repairing? A world of difference! This was heard several times on 10 March in Ottignies-Louvain-la-Neuve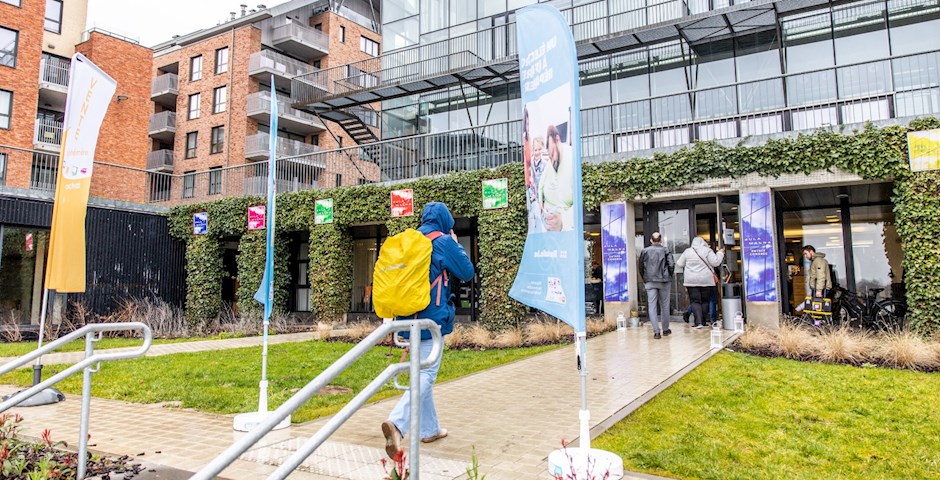 Entitled "Repairing, a world of difference", SHAREPAIR's final event was held in Louvain-la-Neuve on 10 March 2023.
This event, which brought together around 100 people (as well as around 200 people online), highlighted the various tools set up within the framework of the project, particularly those dedicated to cities wishing to join the European Repair Network.
It was an opportunity to take stock of repair policies (from the point of view of research, at the Belgian and European levels) with the presence of Simona Staikova-van Bommel from the European Commission's DG Justice & Consumers and Malte Gallee, Member of the European Parliament.
The afternoon of the event saw the participation of a dozen speakers on subjects as varied as
Interreg & Sharepair spin-offs;

Scaling up repair with data & business models;

Opportunities and challenges for the repair community.
It closed with a session dedicated to the long-term perspectives and vision around repair in the presence of Sara Matthieu, Member of European Parliament (MEP), Zakia Khattabi, Federal Minister of Climate, the Environment, Sustainable Development and Green Deal (Belgium), Thomas Van Oppens, Deputy Mayor of Waste Management, City of Leuven and Philippe Delvaux, Alderman for Budget, Environment, Rural affairs, Digital & Administrative simplification, City of Ottignies-Louvain-la-Neuve.
During this special day, the Repair Café Mobile was also on hand to raise awareness about repairing, near the Aula Magna. Participants and citizens of Ottignies-Louvain-la-Neuve were invited to come and have their small appliances repaired by volunteer repairers from Repair Together. In total, 20 appliances were brought in. Of these 20 appliances, 10 could be repaired, 5 are repairable (but could not yet be repaired) and 5 were considered irreparable.
Cyréo also offered a shop with reconditioned appliances with a 1-year guarantee. 9 devices found a new buyer and were given a second life :-).
Videos of the sessions, presentations and photos of this day are available on the event page www.sharepair.org/conference.