3D Printing for Repair: An Approach for Enhancing Repair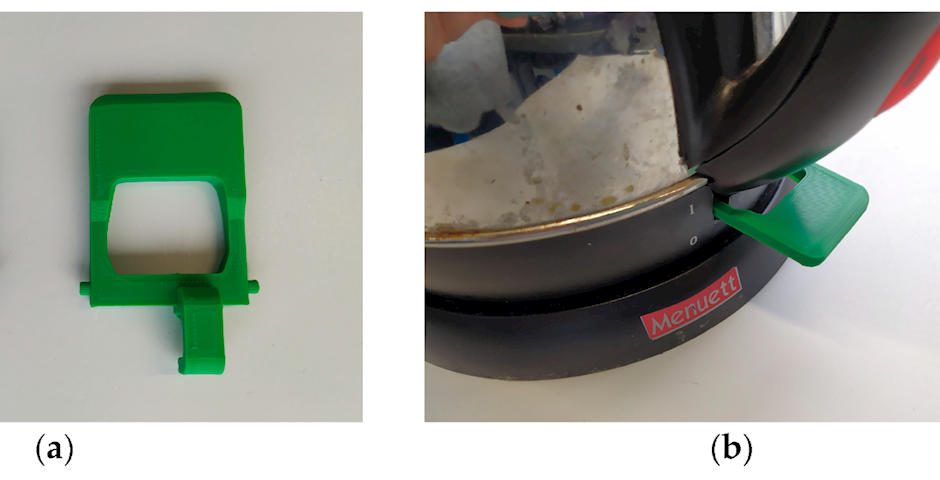 by Alma van Oudheusden, Julieta Bolaños Arriola, Jeremy Faludi, Bas Flipsen and Ruud Balkenende.
The availability and storage of spare parts are the main barriers to product repair. One possibility would be to 3D print spare parts, which would also enable the repair of products not intended to be repaired.
How to make 3D-printed version of an original part
Besides manufacturers, 3D printing spare parts is an interesting option for self-repair by consumers. However, the digitisation of spare parts for 3D printing is a challenge. There is little guidance on how to make a 3D-printed version of the original part.
This paper establishes a framework through a literature review and experimental study to describe how to use 3D printing to produce spare parts for repair. Additionally, qualitative data coding was used to find the influence of previous experience, process implementation, and part complexity on the overall success of the 3D printing for repair (3DPfR) process.
Our study showed that the 3DPfR process can be described as an iterative design for an additive manufacturing process that is integrated into a repair process. Additionally, it was found that the incorrect implementation of process steps was the most important predictor of the repair result. The steps that were performed incorrectly the most were synthesising design concepts (64%) and validating print quality (also 64%).
Open access download from Sustainability Journal (MDPI).