THREE C: National Biochar and Carbon Products Conference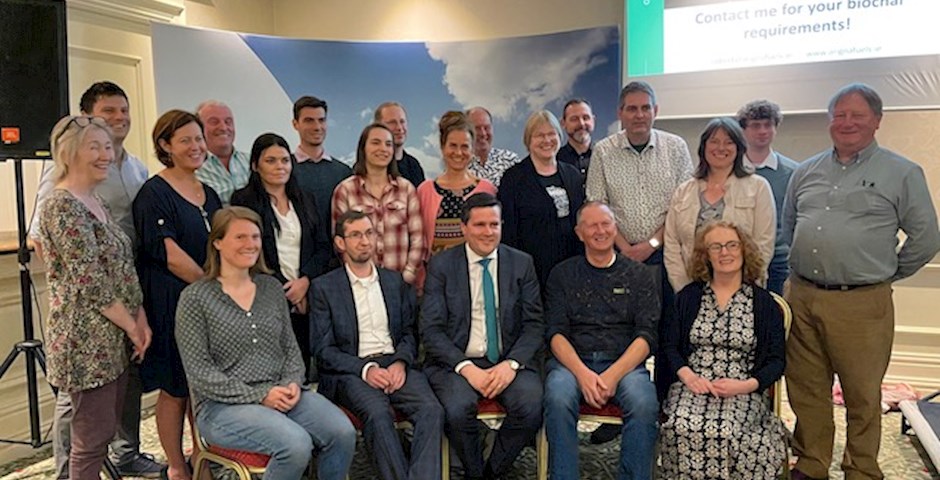 Ireland, Carrick on Shannon – more than 120 participants attended the national conference on biochar and carbon products hosted by irbea. Supported by experts from across Europe with expertise in different fields and sectors, the conference offered a mix of presentations, panel discussions and a framework for intensive networking.
Led by colleagues from IrBea, fruitful discussions and wide-ranging opportunities for collaboration were explored and developed.
In particular, the following fact is increasingly rapidly reaching mainstream awareness: biochar is a stable form of charcoal produced by pyrolysis (heating without oxygen) from a variety of biomass streams. The important role it can play in environmental and agricultural applications is increasingly being recognised.
Speakers at the conference have targeted carbon farming and the potential of biochar, the use of biochar in building materials, the role of biochar in water quality, its role in agriculture and the benefits it can have as a soil or slurry amendment, and its role as a growing medium in the horticulture sector.
Further details can be found on the irbeas website: https://www.irbea.org/
Visiting the transformation process
from mining coal to biochar
Arigna Fuels is one of the pioneering companies from Ireland that is currently transitioning from its original product, coal, into biochar. This transformation is associated with various obstacles. During the conference, the company offered a first insight into the effort required to be seen in the market with sustainable products.
On the following day, the THREE C partnership was able to visit the former coal mine Arigna and the company Arigna Fuels, which is located in the immediate vicinity. The look behind the scenes offered the opportunity to examine high-quality biochar made from 100% renewable biomass.
Another sign that change rather and sustainability is definitely possible in traditional companies.