Reuse Toolkit: Material sheets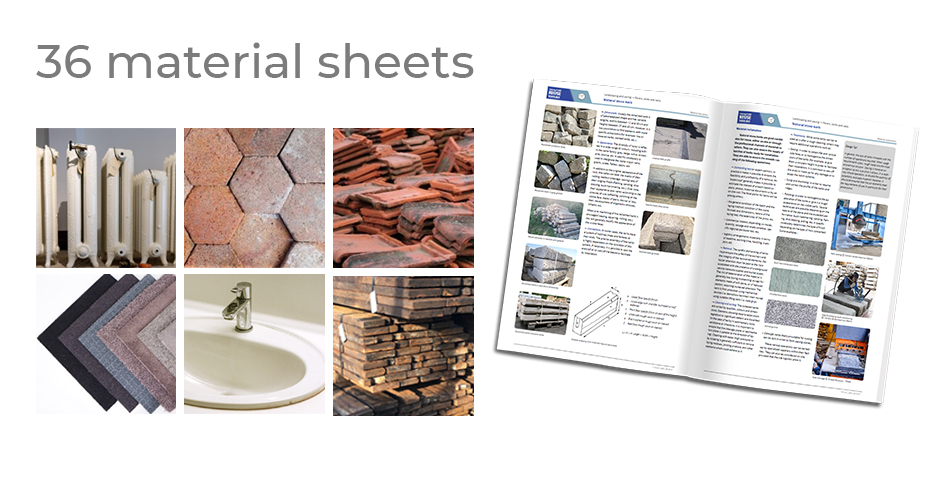 Collection of 36 material sheets intended for designers, specifiers and other members of construction project teams wishing to reuse these building materials or product. This collection of sheets is aimed at bringing together the available information to date that is likely to facilitate the reuse of building materials and products.
Download page
Click on the links to download the documents in the chosen language.
General introduction / Introduction générale / Algemene inleiding
Landscaping and paving / Abords et voiries / Buitenaanleg en wegen
Structure and building envelope / Gros oeuvre et enveloppe / Ruwbouw en bouwschil
Woodwork / Menuiseries / Schrijnwerk
Interior finishings / Finitions intérieures / Binnenafwerking
Equipments / Equipements / Uitrusting